Expressions Orthodontics
About Us
Expressions Orthodontics
Your Edmonton Orthodontics
3D-Printed Custom Clear Brackets (LightForce Brackets)
At Expressions Orthodontics, we proudly offer LightForce 3D-printed ceramic polycrystalline alumina brackets as an aesthetic alternative to metal brackets for traditional braces. LightForce brackets are translucent, which provides a clean, aesthetic solution for patients in search of a discreet way to wear traditional metal braces.
Comprehensive Orthodontic Treatment
Our team at Expressions Orthodontics is committed to giving patients comprehensive orthodontic care, including treatments for a number of common and complex orthodontic concerns. Our goal is to provide a well-rounded experience so patients can enter our Edmonton orthodontic clinic with confidence knowing their smile is in good hands.
Invisalign Treatment
As a proud Diamond Plus Invisalign Provider, Expressions Orthodontics is equipped with the knowledge and experience to straighten your smile with discreet Invisalign technology. These custom-created Invisalign aligners have revolutionized modern orthodontics, offering patients a treatment option that is as effective as it is aesthetically appealing.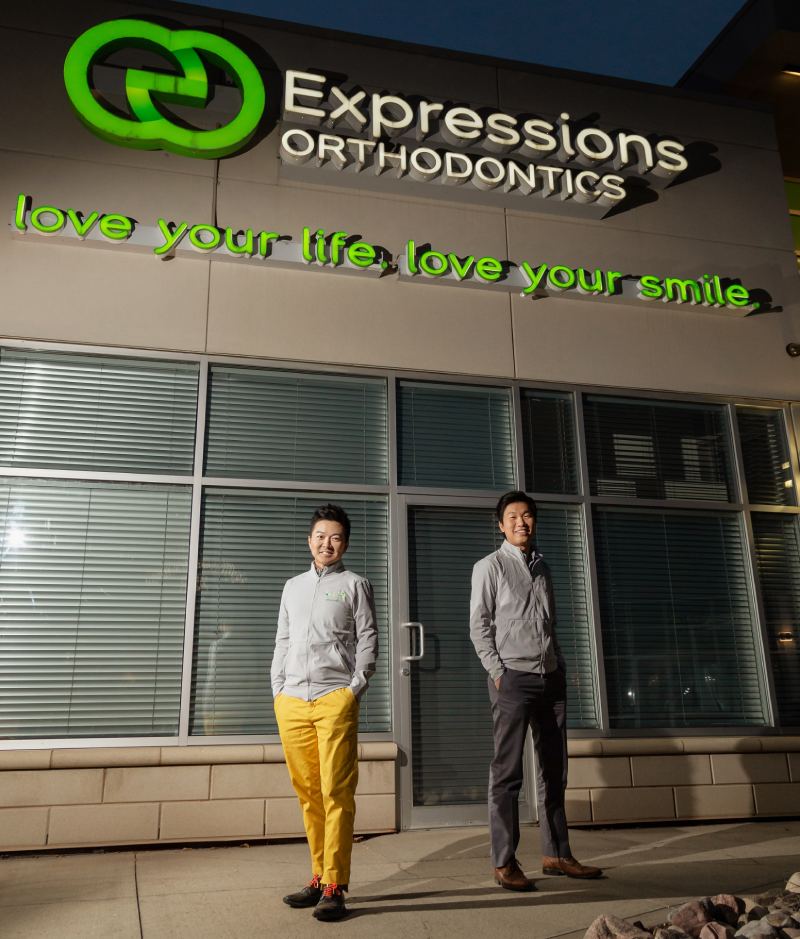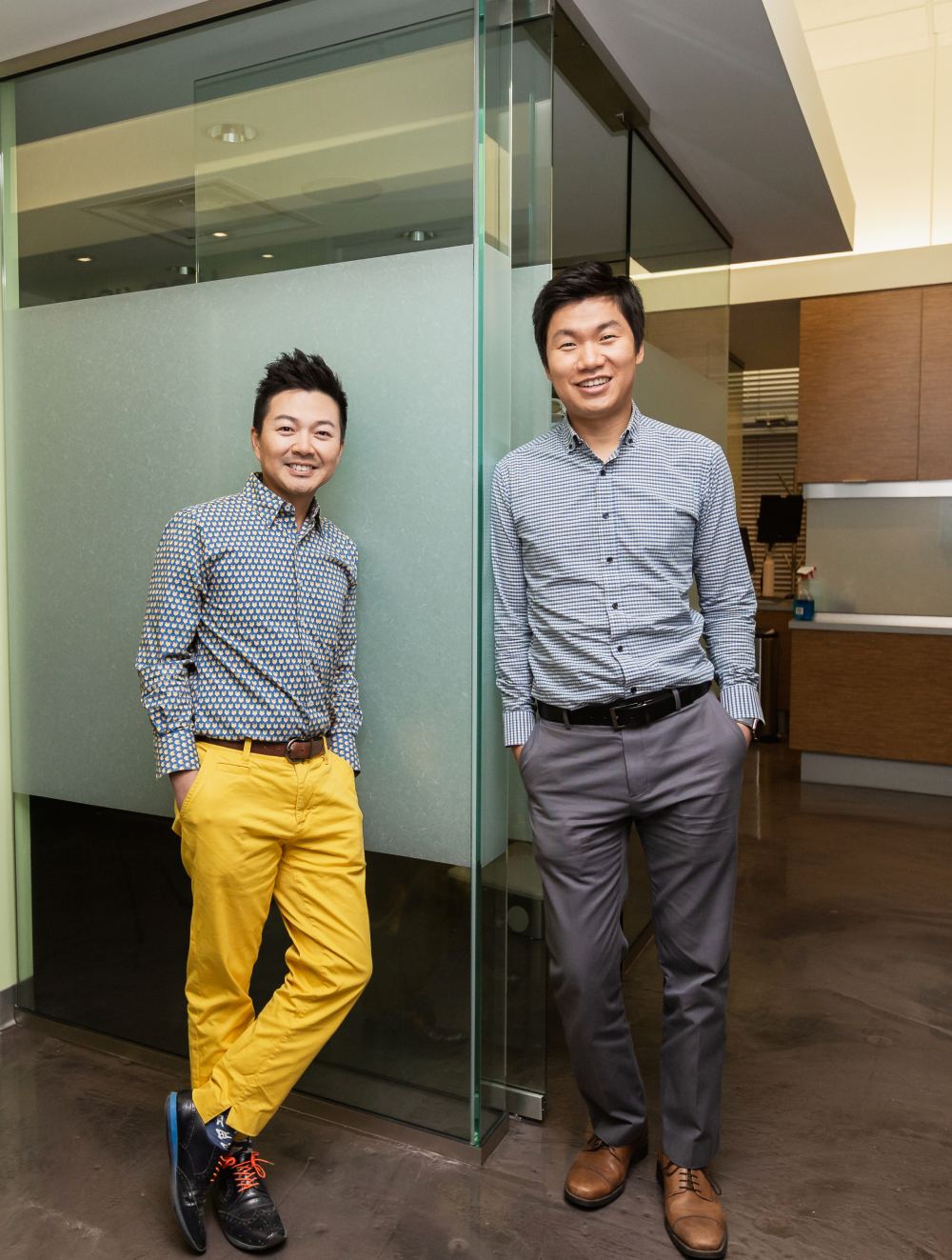 Expressions Orthodontics
Why Choose Expressions Orthodontics
Direct Billing
Taking care of your teeth is an investment in your healthiest, happiest smile. At Expressions Orthodontics, we make every effort to ensure the financial aspect of your visit is as straightforward as possible so you can focus on your orthodontic care. Direct billing is available through most insurance providers, and for any remaining treatment fees not covered by insurance, our friendly receptionists will spread the balance across a 0% interest, flexible payment schedule.
Saturday Appointments
Save your personal days for the milestones that matter most. If you are unable to make it to a weekday appointment due to your work schedule, or if you would rather not pull your children out of school to see the orthodontist, Expressions Orthodontics has you covered. We are open on Saturdays to accommodate your busy schedule. Our compassionate orthodontic team understands that everyone is different, so we do our best to make orthodontic appointments as accessible as possible. 
Virtual Orthodontic Consultation
Get your smile journey started with a convenient, virtual orthodontic consultation. At Expressions Orthodontics, we give patients the option to submit photos of their mouth, teeth, and facial structure that our experienced Edmonton orthodontists can review and determine whether orthodontic treatment is right for you. We can even offer guidance on how to take your photos so we can accurately assess your smile. Offering virtual orthodontic consultations via Zoom allows us to see more patients and provide accessible orthodontic care for all.
MEET DR. JUSTIN KIM
REGISTERED SPECIALIST IN ORTHODONTICS
Dr. Kim joined the team at Expressions/Fort Orthodontics to help create beautiful smiles for our patients along with Dr. Sunny. He is passionate about providing the best possible care so as to make lasting, positive differences in our patients' lives.
He received a Bachelor of Medical Science and Doctor of Dental Surgery degree at the University of Alberta. While in dental school, he began to see the tremendous impact that great smiles have on the lives of patients. He practiced as a general dentist in High River, Alberta, before returning to the University of Alberta to complete a three-year graduate orthodontic specialty program.
Outside of Orthodontics, Dr. Kim enjoy photography, especially taking photos of his wife, Olivia, and his two beautiful daughters, Claire and Ella, in the mountains.
Fun fact! Dr. Kim used to speed skate!
He's also become a huge Edmonton Oilers fan in-training, thanks to Dr. Sunny! 
Meet Dr. Sunny Leong
CERTIFIED SPECIALIST IN ORTHODONTICS
We are excited to announce Dr. Sunny Leong or "Dr. Sunny", as many know him, is now back in the office. He is currently working alongside Dr. Justin meeting patients and reviewing treatment plans. Dr. Leong has been practicing orthodontics for over 12 years. He has a conservative treatment approach, similar to Dr. Justin. He is looking forward to seeing all of you again! 
FUN FACTS ABOUT DR. SUNNY  
Dr. Sunny's education included: University at Buffalo Dental School 2005; completed University of Florida Orthodontic Fellowship program in 2006; University of Minnesota Orthodontic Residency 2008; and University of Alberta Nursing 2000-2001.

Dr. Sunny was raised in North Edmonton and attended Queen Elizabeth High School. He has been a die-hard Oilers fan since he was a child.

He has participated in 6 dental volunteer trips to bring free dental care to people around the globe. He has been to: Columbia, Cambodia, Nicaragua, Belize, Peru, and Guatemala.

He is the lead singer in the rock band GOOD 'NUFF. He loves music so much that his dream job, if he wasn't an orthodontist, would be to be a country singer in Nashville!

Dr. Sunny and his wife Misaki love to travel. Their absolute favourite place in the world is Hawaii! In fact, he and his wife got married there 3 years ago.

In his spare time, you can often find him on the golf course, trying to improve his game!
Expressions Orthodontics
Our Languages
We are proud to be part of Edmonton's vibrant, multicultural community! At Expressions Orthodontics, our team proudly provides orthodontic care for patients in three languages: English, Cantonese, and Korean.
We are happy to serve patients from several backgrounds and walks of life. We encourage you to contact our warm and inviting receptionists if you have any questions about clinic accessibility, languages spoken, or anything else that would make your visit to our clinic comfortable and convenient.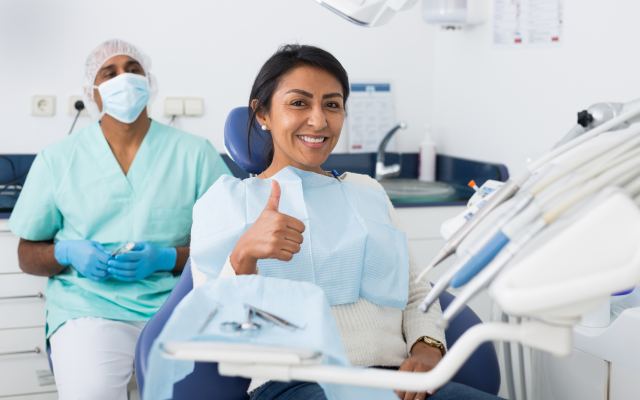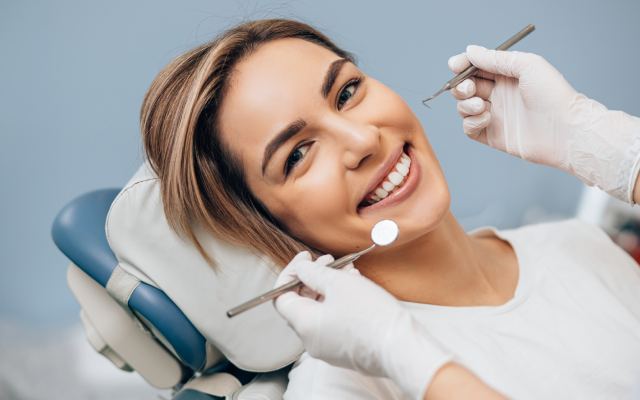 Expressions Orthodontics
Fees and Insurance
For patients who have an insurance policy that includes orthodontic coverage, we offer to accept assignment of insurance benefits*. This means you don't have to go through the hassle of having to submit insurance claims for reimbursement each month. We take care of that. We take the amount covered by your insurance provider "off the top" and spread the remaining treatment fee across a 0% interest**, flexible payment schedule.
You can take advantage of this service and even begin treatment the day you visit our office by providing us with your insurance information when you first contact our office to schedule your free, initial consultation.
Expressions Orthodontics
Virtual Orthodontic Consultation
Worried about making time to visit our Edmonton orthodontic clinic for your consultation? At Expressions Orthodontics, we give patients the option to do their initial orthodontic consultation virtually via Zoom!
When you fill out a consultation booking form online, you will simply be asked to submit nine specific photos of your mouth, teeth, and facial structure that your orthodontist will review digitally and determine whether orthodontic treatment is right for you.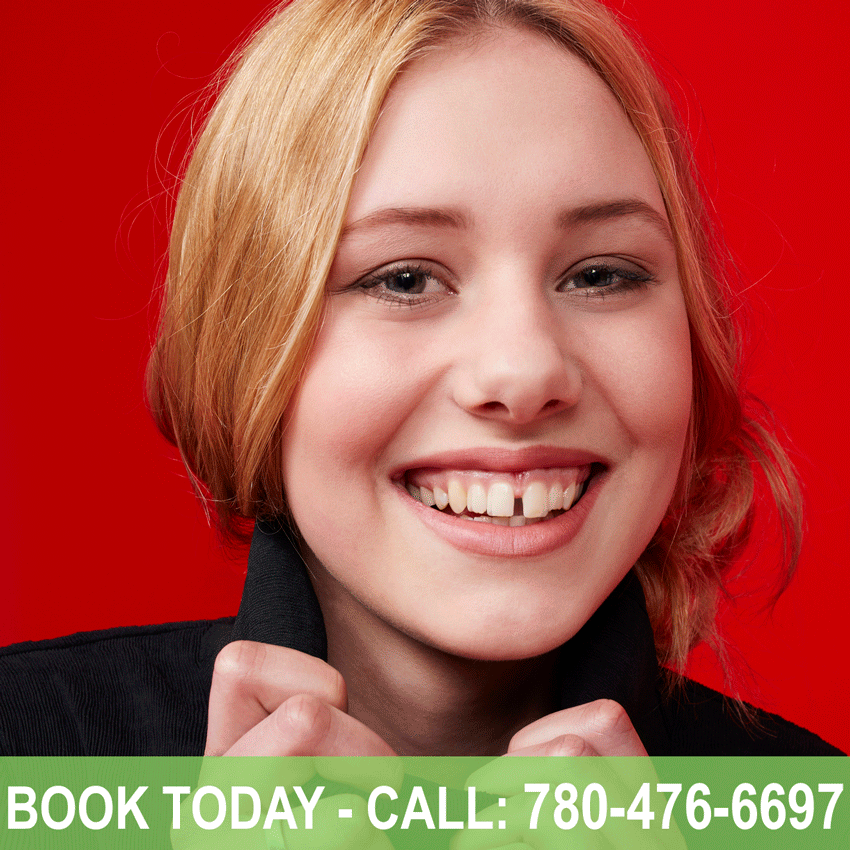 Expressions Orthodontics
Accepting New Patients