Expressions Orthodontics
Invisalign
Reap the benefits of having a symmetrical smile without going through the motions of getting traditional metal braces thanks to innovative Invisalign clear aligner technology. Expressions Orthodontics is proud to be a Diamond Plus Invisalign Provider for our patients in the Edmonton region! We have the experience and knowledge to offer this non-invasive teeth-straightening treatment as a cosmetic alternative to traditional braces in the comfort of our Edmonton orthodontic clinic. 
How Invisalign Works
Invisalign offers a comfortable and convenient solution for a smile you can feel confident with for years to come. This revolutionary technology tailors your treatment plan to suit your smile through a three-step process:
Your orthodontist will take digital impressions of your teeth to create clear aligner trays and virtually map out a custom treatment plan complete with an approximate timeline.

Once you receive your trays, simply wear them every day and only take them out to brush and floss your teeth. Your teeth will gradually start to shift into place while you continue to enjoy every day with virtually invisible braces on.

You will swap out your Invisalign every two weeks or so as you work through your treatment plan, occasionally visiting Expressions Orthodontics to make sure your teeth are shifting into place as expected until you achieve your desired outcome!   
Find Out if Invisalign Is Right for You
Over the years, Invisalign clear aligner trays have been tried, tested, and perfected to treat simple and complex orthodontic concerns in as little as six months, depending on the patient's mouth, teeth, and facial structure. We encourage you to book an in-person or virtual orthodontic consultation at Expressions Orthodontics to find out if you are a candidate for Invisalign, as every mouth is different, and your smile is unique to you!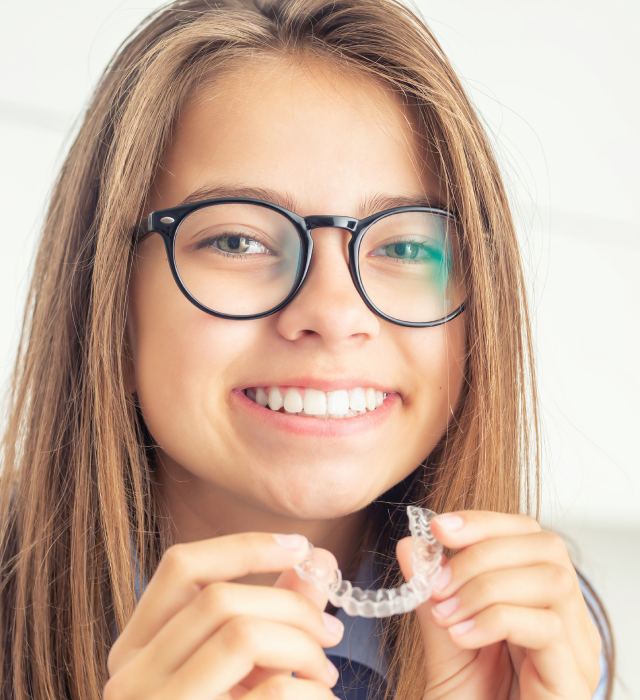 Expressions Orthodontics
Accepting New Patients