Expressions Orthodontics
Traditional Orthodontics
Traditional Orthodontics in Edmonton
Modern orthodontic technology has made major strides in improving the look, feel, and function of traditional metal braces. While cosmetic treatment methods like Invisalign clear aligner trays provide an aesthetic option, there are instances when metal braces are still the most effective orthodontic treatment method for complex smile concerns. Nowadays, modern braces are smaller and more comfortable than ever before, featuring low profiles and strong adhesives for a less invasive look and feel.
Typical Orthodontic Treatments
There are many common orthodontic concerns we treat at Expressions Orthodontics to give patients long-lasting, aesthetic results that also improve function and quality of life. These treatments include:
Establishing a proper foundation by aligning and spacing out primary teeth
Realigning permanent teeth for a straighter, more confident smile
Using braces to correct an overbite, deep incisor overbite, underbite, or open-bite
Stopping bad habits in their tracks by preventing abnormal jaw growth
Correcting anterior and posterior crossbites to prevent jaw pain and discomfort
Using braces to correct teeth crowding and spacing concerns
Extracting permanent teeth when absolutely necessary
Repositioning the jaw to treat maxillary impaction or a "gummy smile."
Regular Braces vs. Ceramic Braces
Traditional metal braces have come a long way thanks to many advances in orthodontic technology and materials. At Expressions Orthodontics, our regular braces are smaller and more comfortable than past models. We also offer ceramic braces that feature tooth-coloured brackets for a more aesthetic, less visible look for patients looking to straighten their smiles without drawing too much attention to their mouths. Ask your orthodontist about modern braces today.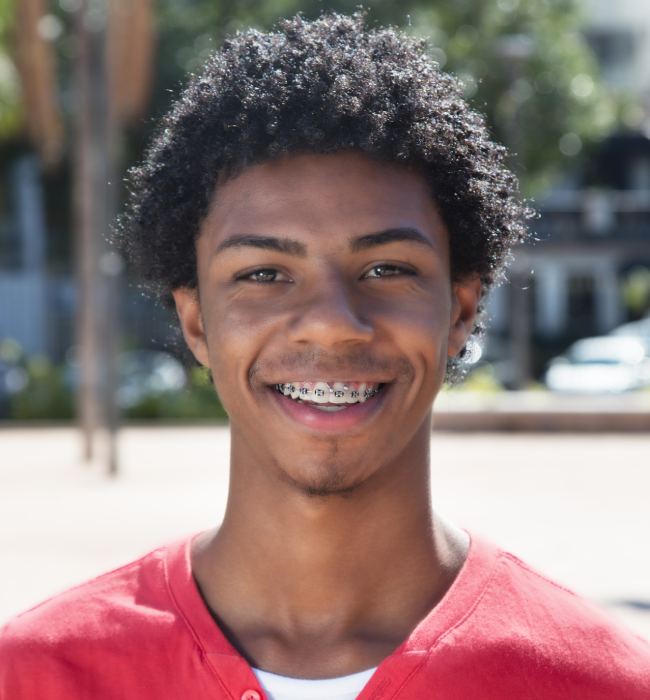 Expressions Orthodontics
Accepting New Patients