Expressions Orthodontics
Orthodontics
Expressions Orthodontics
Orthodontics Treatments In Edmonton
Smiling, speaking, swallowing, and chewing are all affected by the way your teeth are aligned in your mouth. At Expressions Orthodontics, we are committed to helping you radiate confidence with a functional and stunning smile through all of life's milestones, big and small. From clear aligner therapy and Invisalign to traditional orthodontics and preventative treatments, your teeth are in good hands with our talented team of orthodontic professionals in Edmonton.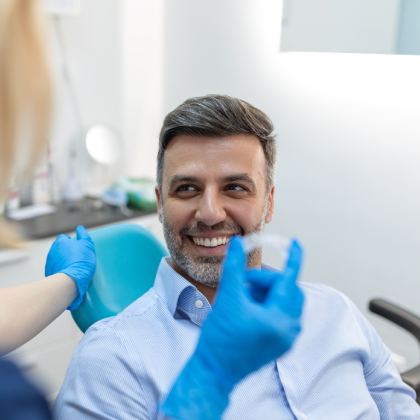 Reap the benefits of having a symmetrical smile without going through the motions of getting traditional metal braces thanks to innovative Invisalign clear aligner technology. Expressions Orthodontics is proud to be a Diamond Plus Invisalign Provider for our patients in the Edmonton region! We have the experience and knowledge to offer this non-invasive teeth-straightening treatment as a cosmetic alternative to traditional braces in the comfort of our Edmonton orthodontic clinic.  
If you are self-conscious about your smile due to misaligned teeth but would like an aesthetic alternative to traditional metal braces, clear aligner therapy may be an effective solution if your concerns are primarily cosmetic and do not require complex re-alignment efforts. Clear aligner therapy involves using a series of plastic trays that can gradually straighten your smile without the need for metal wires or brackets used in traditional orthodontic treatments.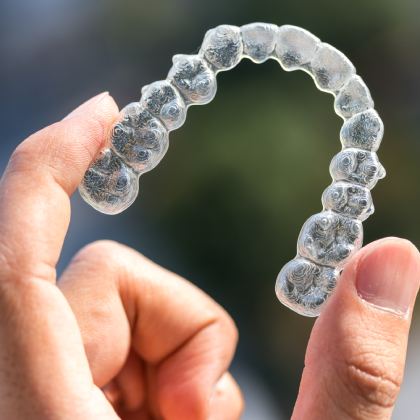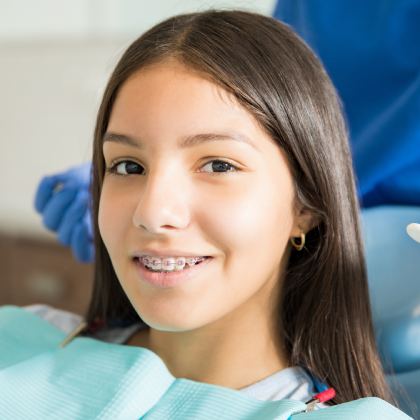 Modern orthodontic technology has made major strides in improving the look, feel, and function of traditional metal braces. While cosmetic treatment methods like Invisalign clear aligner trays provide an aesthetic option, there are instances when metal braces are still the most effective orthodontic treatment method for complex smile concerns. Nowadays, modern braces are smaller and more comfortable than ever before, featuring low profiles and strong adhesives for a less invasive look and feel. 
LightForce 3D printing is one of those innovative advancements that has modernized the way we do braces at Expressions Orthodontics. We proudly offer LightForce 3D-printed ceramic polycrystalline alumina brackets at our Edmonton orthodontic clinic as an aesthetic alternative to metal brackets for traditional braces. LightForce brackets are translucent, which provides a clean, aesthetic solution for patients in search of a discreet way to wear traditional metal braces.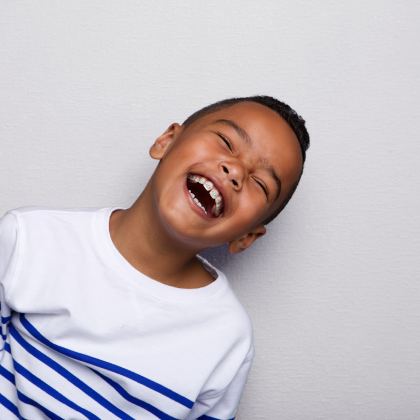 Accepting New Patients
DENTAL APPLIANCES
At Expressions Orthodontics, we understand that every patient is unique and that there is no one-size-fits-all solution when it comes to crafting confident smiles. Because of this, our Edmonton orthodontic clinic is equipped with several dental appliances that we can offer our patients to assist in achieving the symmetrical smile of their dreams. From braces, bands, and buccal tubes to archwires, brackets, elastics, and more, dental appliances can help you fall in love with your smile.   
Expressions Orthodontics
Accepting New Patients