Expressions Orthodontics
Clear Aligner Therapy
Clear Aligner Therapy in Edmonton
If you are self-conscious about your smile due to misaligned teeth but would like an aesthetic alternative to traditional metal braces, clear aligner therapy may be an effective solution if your concerns are primarily cosmetic and do not require complex re-alignment efforts. Clear aligner therapy involves using a series of plastic trays that can gradually straighten your smile without the need for metal wires or brackets used in traditional orthodontic treatments.
How Clear Aligner Therapy Works
Clear aligner therapy involves taking impressions of your teeth and creating tailor-made plastic trays that gradually re-align your teeth to suit a straighter smile. By wearing clear aligner trays for extended periods of time every day, as recommended by your orthodontist, they are designed to effectively shift your teeth into alignment. As your teeth shift, your orthodontist will give you new trays to fit your teeth throughout the treatment schedule until your smile suits your desired outcome. 
Find Out if Clear Aligner Therapy Is for You
Clear aligner therapy has been around for many years, and thanks to innovative technology, clear aligner products like Invisalign can be used to treat several orthodontic concerns depending on the nature of each patient's smile structure. When you come in for an orthodontic consultation or book a virtual Zoom consultation, your orthodontist will assess your mouth, teeth, and facial structure to determine if you are a candidate for minimally invasive clear aligner therapy.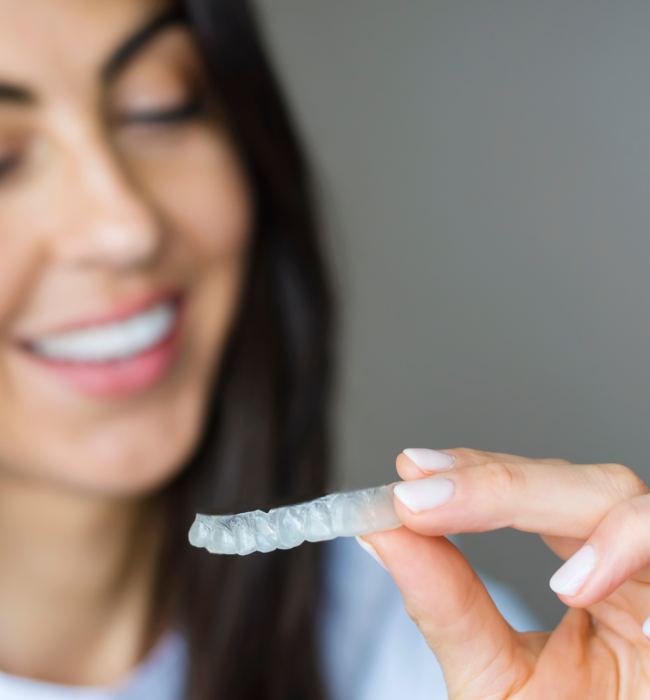 Expressions Orthodontics
Accepting New Patients